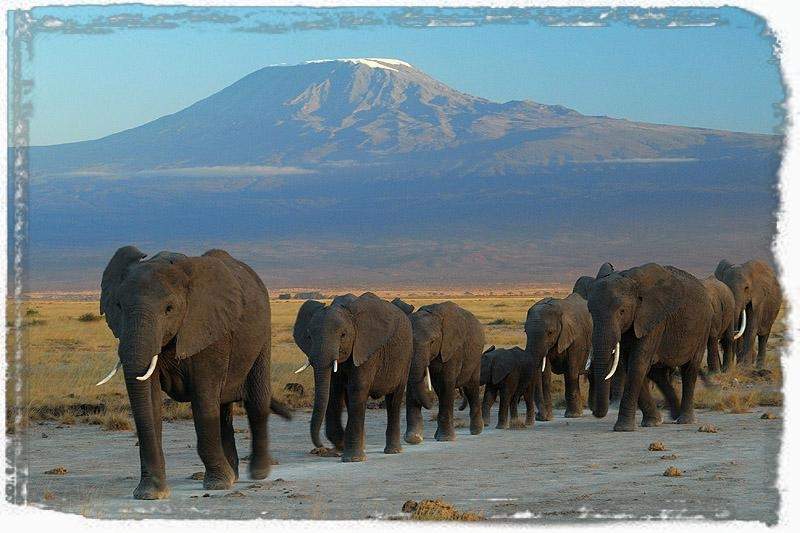 Day 1: Mountain expedition
Depart after breakfast to Naremoru - our climb's starting point. You will be met by your mountain crew led by your Guide and there after register at the Mount Kilimanjaro Park Station. Commence your hike afterwards to Sekimba Camp through mountain's natural forest. Birdlife and some primates are spotted along the way. Our walk today is 10 km long and approximately four hours depending on your pace. Midway, we will have our lunch and later proceed to camp for the night
Day 2: Mountain expedition
After breakfast, our hike eight kilometers long starts passing through the moorland to the Kikelelwa caves (3300m). Lunch will be served at the camp. Later on head out to acclimatize and get back to camp for the night in tents.
Day 3: Mountain expedition
This morning ascend to Mawenzi Tarn Hut (4330m) seven kilometers away and in about four hours have our lunch at the camp. Acclimatize later and get back to Camp for your night in tents.
Day 4: Mountain expedition
Ascend by crossing the saddle and later on proceed to School hut (altitude-4750m).The walk takes about five hours and we will have our packed lunch on the way before getting to camp for the night.
Day 5: Mountain expedition
At around midnight head out for our final ascent. It will get gradually steeper as you ascent to Gilman's point (altitude-5685m).Here you will enjoy the sunrise and the wonderful ice formation. After a short Kodak moment, you will proceed along the crater rim to UHURU PEAK (altitude-5895m).The ascent is approximately 7-8 hours long. After the assault on the peak, descend to Kibo hut for lunch and later to Horombo (altitude- 3720m) for the night. The descent is around 6 hours long and this is an incredibly long and tiring day.
Day 6: Mountain expedition - Hotel
Descend to Marangu gate through the forest with a short lunch break at Mandara(altitude-2774m).At the gate, you will be issued with certificates and bid farewell to your crew. You will be transferred to your hotel for a well overdue hot shower, dinner and later retire for the night
1 night Aishi Hotel or
Sal Salinero Hotel
Day 7: Departure
Spend the next day at own leisure in the hotel or head out for sightseeing. You will be transferred later in the day to the airport for your international flights where your trip ends with us. A wildlife safari can be outfitted to suit your interests, time and budget.
Other routes:
MACHAME ROUTE - 6 & 7 days
LEMASHO / LONDOLOSI ROUTES - 5 ,6 & 7 days
UMBWE ROUTE - 6 & 7 days
MARANGU ROUTE - 5 , 6 & 7 days
RONGAI ROUTE - 5 ,6 & 7 days