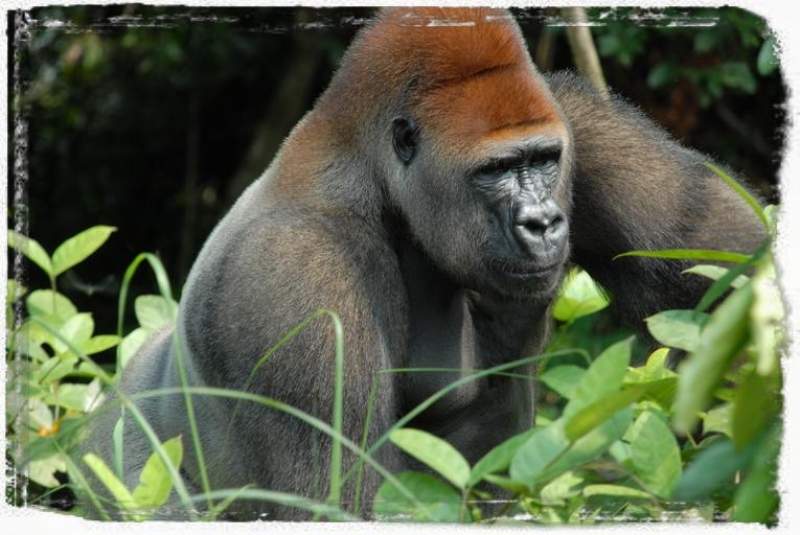 Day 1: Nairobi
On arrival at Jomo Kenyatta Airport, you will be met and transferred to the Hotel by your Guide. Our representative will welcome you at the hotel for a brief discussion about your safari ahead
1 night Jacaranda Hotel
Day 2 & 3: Samburu National Reserve
Start early with a drive northwards through the highlands and down to the remote dry Samburu region for your next two days safari. Arriving in good time for lunch and a cold welcome drink, you will have time to freshen up and relax after the six hours drive. Later in the day, our first game drive takes us into the wilderness to view wildlife. Samburu is home to some rare game and birdlife and you will be heading out on game drives the next day in the morning and evening.
2 Nights Samburu Lodge
Day 4 & 5: Opejeta wildlife Sanctuary
After breakfast, drive to the Slopes of Mt Kenya to Olpejeta and your camp early enough for lunch. Famous for its biggest rhino population in the wild and a chimpanzee sanctuary, it is also home to some of the big cats, herbivores and birdlife. You will head out for game viewing in the afternoon and get back to camp before sunset. Explore twice the next day deep into the sanctuary for a more exciting experience. Optional night safaris are available to learn more about the behaviors of diurnal and nocturnal animals at an extra cost
2 Nights Sweetwaters Tented Camp
Day 6: Lake Nakuru National Park
Depart after breakfast down the Rift valley and to your new home arriving in time for lunch. Later in the afternoon, explore in this famous bird watcher's paradise. The park is home to huge flocks of flamingoes, Pelicans, Fish eagle, Goliath Heron among three of the big five and other species that inhabit the area and its surrounding
1 night Sarova Lion Hill Lodge
Day 7 - 9: Maasai Mara National Reserve
We leave after breakfast to Maasai Mara arriving in time for lunch. You will spend the early part of your afternoon enjoying your new home and later on go for game drive. You are now again deep in the wilderness and will spend most of your time game watching twice daily or on long drives. During the greater migration huge herds of about two million wildebeests are encountered in the plains. The reserve offers fascinating game viewing all year round. Optional balloon safari, a visit to the local maasai village and nature walks are available at an extra cost.
3 Nights Ashnil Mara Camp
Day 10: Mara - Nairobi - Kigali
After breakfast, drive to Nairobi arriving in good time for lunch at the Carnivore Restaurant. Your Guide will thereafter drive you to the airport for the flight to Kigali. On arrival you will be met by our representative and transferred to hotel for the night
1 Night Lemigo Hotel
Day 11 & 12: Musanze
After breakfast head out for a city tour to visit Kandt Museum, genocide memorial site and the old town to learn about Rwanda's pre-colonial history. After lunch in a restaurant, proceed north on a scenic drive to Musanzeat the foot hills of the Virunga mountains and to your new home for the night. Next day after early breakfast, drive to the Volcanoes National Park to be allocated a tracking group. You will be briefed and then drive to the trail head for the start of the amazing adventure in the park where you will also have your packed lunch. You will head back home later in the day for the night.
2 Nights Mountain Gorilla View Lodge
Day 13 & 14: Kigali - Amboseli National Park
Depart Kigali after breakfast to Nairobi where you will be met upon arrival and drive to Maanzoni Hotel for lunch. Later on proceed to Amboseli arriving late in the afternoon. The park is dominated by huge herds of Elephants, other herbivores, some carnivores and plenty of migratory/ resident wetlands and savannah birdlife. Kilimanjaro, the second highest mountain in the world is next door and an early rise will reward you with its best view. The area is dry due to fierce sun except in rainy season and animals wander along the swamps grazing and drinking. You will spend your time watching game twice daily
2 Nights Amboseli Serena Lodge
Day 15: Tsavo National Park
Depart after breakfast to Tsavo National park and to your new home arriving at lunch time. You will extend your wildlife exploration later in the afternoon in this fabulous eco system. The Park is the largest in the country and home to the Big Five amongst several species of wild and birdlife.
1 Night Kilaguni Serena Lodge
Day 16 - 18: Mombasa.
Depart after breakfast with game drive en route to the coastal city with packed lunch on the way arriving in the afternoon. You will spend the next three days at the beach while you engage yourselves in ocean sports.
3 nights Serena Beach Hotel