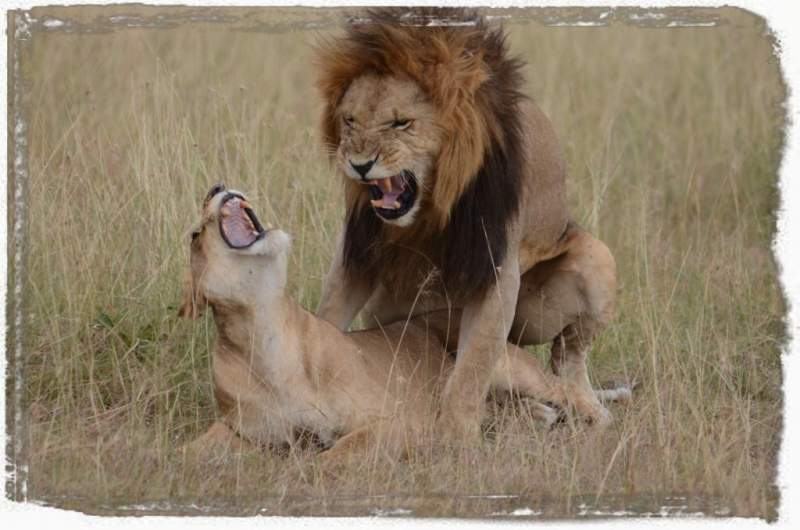 Day 1 & 2: Nairobi
On arrival at the Jomo Kenyatta Airport, you will be met and transferred to the hotel by your guide. The next day you will be met by our representative for an introduction of your tour ahead. There after start your day excursion with a visit to the Sheldrick's elephants orphanage, Giraffe center, Karen Blixen museum and later have lunch before going back to your hotel. Later in the day, have a relaxing evening as you will be preparing for an early start next day.
2 nights Jacaranda Hotel
Day 3 & 4: Samburu National Reserve
Start early with a drive northwards through the highlands and down to the remote dry Samburu region for your next two days safari. Arriving in good time for lunch and a cold welcome drink, you will have time to freshen up and relax after the six hours drive. Later in the day, our first game drive takes us into the wilderness to view wildlife.Samburu is home to some rare game and birdlife and you will head out twice on a game drive the next day
2 nights Larsens Camp
Day 5 & 6: Olpejeta Wildlife Sanctuary
After breakfast, drive to the Slopes of Mt Kenya and arrive at your new home early enough for lunch. Later in the afternoon, extend your wildlife adventure in this wonderful ecosystem. Famous for its biggest rhino population in the wild and a chimpanzee sanctuary it is also home to some of the big cats, herbivores and birdlife. Early morning and evening game drives takes you deep into the sanctuary for a more exciting experience. An optional night safari to learn more about nocturnal animals and have the feeling of being out at night in the wilderness is an additional check to your list at an extra cost
2 nights Olpejeta House
Day 7 & 8: Lake Nakuru National Park
Depart after breakfast down to Rift valley and to your new home at the shores of Lake Elementaita. Explore on foot in the afternoon and later get to camp for the night. The next day drive to Lake Nakuru for another wildlife adventure in this famous bird watcher's paradise. The park is home to millions of flamingoes, Pelicans, Fish eagle, Goliath Heron and three of the big five among other species that inhabit the area and its surrounding. You will have packed lunch in the park, extend your adventure and drive back home before sunset.
2 nights Lake Elementaita Serena Camp.
Day 9, 10 & 11: Maasai Mara National Reserve
We leave after breakfast to Maasai Mara arriving at Mara Sarova Camp for lunch. You will spend the early part of your afternoon enjoying wildlife and head home before sunset. We are now again in the wilderness and will spend most of our time game watching twice daily. During the greater migration, huge herds of about two million wildebeests are encountered in the plains. The Reserve offers fascinating game viewing all year round and you can engage yourself in optional balloon safari, a visit to the local maasai village or nature walks that are available at an extra cost
3 nights Mara Sarova Camp