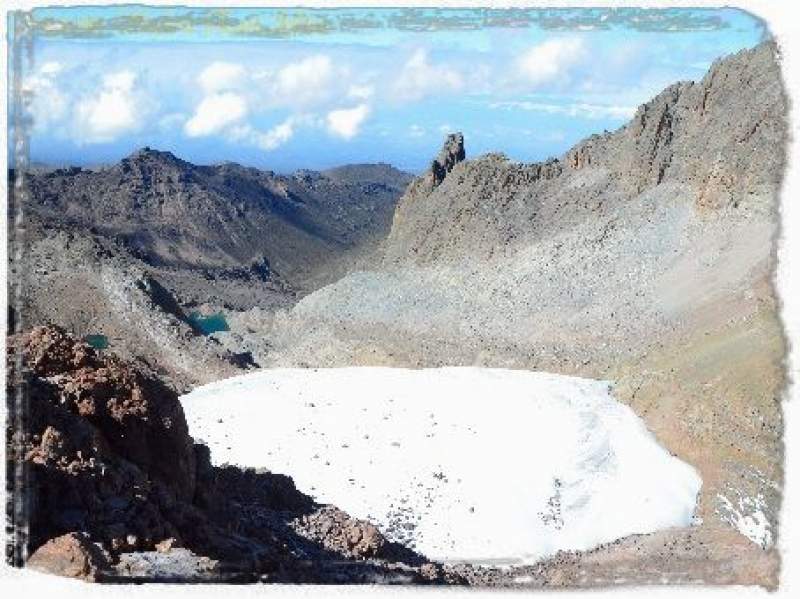 Day 1: Nairobi
On arrival,you will be met by your Guide and thereafter drive to your new home for the night. Depending on your time of arrival, you will be met for a discussion about your hike ahead
1 Night Gracia Gardens
Day 2: Mt. Kenya
After an early breakfast drive north and to Sirimon gate 2660m at the base of Mt.Kenya where you will meet your mountain crew. Later on start your hike leisurely through the tropical forest, bamboo and moorland to Old Moses Hut 3300m with lunch on the way. The hike will take about 4hrs and arrive at camp in the evening for dinner and overnight.
Day 3: Mt. Kenya
Start your hike after breakfast to shimptons Hut 4200m. Today most of the mountain flowers will be seen along the way and also the snow capped majestic peaks of the mountain while walking in the mackinders Valley. After almost all day photo session and lunch on the way, you will arrive at camp after around 7 hrs walk for dinner and overnight.
Day 4: Mt. Kenya
You will start before dawn to attempt point Lenana 4985m for spectacular sunrise and photos. Kilimanjaro's two peaks can viewed from Point Lenana on a clear weather. Descend to Mackinders camp 4200m for lunch and after a short rest proceed down through Teleki Valley arriving at Met Station 3000m later in the day for dinner and overnight.