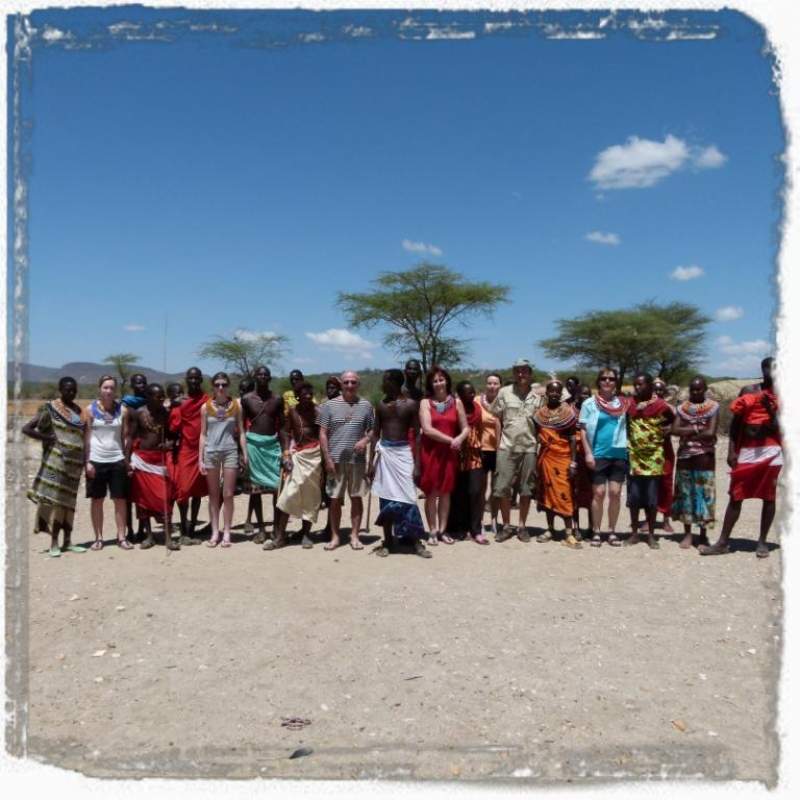 Day 1: Nairobi
On arrival at Jomo Kenyatta Airport, you will be picked and transferred to the Hotel by your Guide. You will be met at the hotel by our representative for a brief discussion about your safari ahead.
1 night Jacaranda Hotel
Day 2, 3 & 4: Samburu National Reserve
Drive north from Nairobi to the remote part of Samburu arriving in time for lunch. On your way to your destination, you will drive through the Kenya highlands where the colonialist settled around the second highest mountain in Africa. As you drive on, you will cross the equator and ascend towards the large scale wheat farms around Mt. Kenya. Your Guide will take you out for the first game drive and get back to lodge before sunset. The reserve offers unique wildlife such as Gerenuk, Somali ostrich, reticulated giraffe among others.
Next day after breakfast visit the local village, market and get back home for lunch. You will spend your afternoon on game drive and get back to lodge for the night.On your third day, head out early for a pre breakfast game drive. You will later on visit the Turkana people village and get back for lunch. After lunch drive back to the same homestead and engage in more day to day activities. Your Guide will later take you for more game viewing and drive back to lodge before dusk.
3 nights Samburu Lodge
Day 5, 6 & 7: Lake Baringo
Early breakfast and drive through the beautiful sceneries of the Great Rift Valley to Lake Baringo with lunch on the way followed by a boat ride at Lake Baringo in the evening. The lake offers a large number of Nile Crocodiles and Hippopotamus and several species of wetland birdlife.
Visit the Kalenjin village, school and the market next day as you engage yourself with the locals in their daily activities. On your third day after breakfast, drive to Lake Bogoria Reserve for game viewing and get home for lunch. The Reserve is home to a good number of Flamingoes and some species of mammal like the greater Kudu, Klipspringers and Impalas. Later on head out for fishing in Lake Baringo.
3 nights Lake Baringo Country Club or
Bogoria Spa and Resort
Day 8: Lake Nakuru & Naivasha
Drive to Lake Nakuru National Park for game drive, lunch and thereafter to your new home at the shores of Lake Naivasha for the night. Lake Nakuru is home to a variety of wetland birdlife, rhino, buffalo, leopard, lion and other wildlife that inhabit this eco system. The lake is the largest alkaline pond in the Great Rift Valley and host the biggest population of Rhino. Lake Naivasha is fresh water and home to hippos and several species of birds among others that inhabit the area.
1 night Naivasha Country Club
Day 9, 10 & 11: Masai Mara
Depart to Masai Mara after breakfast arriving in good time for lunch. You will spend the early part of your afternoon enjoying your new home and later on go for game drive. During the greater migration huge herds of about two million wildebeests are encountered in the plains. The reserve offers fascinating game viewing all year round. Visit the local Masai people on your second and third day early in the morning for domestic day to day activities and get back to Camp for lunch. When not in the home steads, you will spend most of your time game watching.
3 nights Mara Base Camp