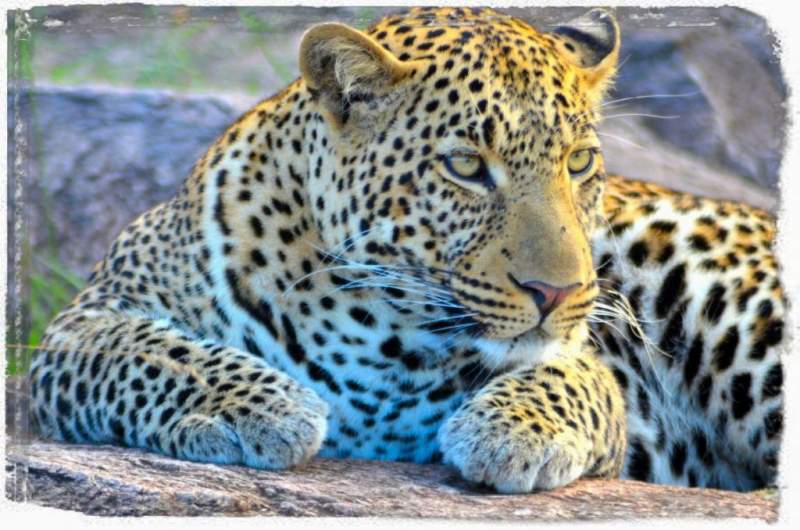 Day 1: Nairobi
On arrival at Jomo Kenyatta Airport, you will be met and transferred to the Hotel by your Guide. You will be met at the hotel by our representative for a brief discussion about your safari ahead.
1 Night Gracia Gardens
Day 2 & 3: Samburu National Reserve
Start early with a drive northwards through the highlands and down to the remote dry Samburu region for your next two days safari. Arriving in good time for lunch and a cold welcome drink, you will have time to freshen up and relax after the five hour drive. Later in the day, our first game drive takes us into the wilderness to view wildlife. Samburu is home to some rare game and bird life. You will be heading out on unlimited game drives the next day in the morning and evening.
2 Nights Samburu Lodge
Day 4: Lake Nakuru National Park
Depart after breakfast down the Rift valley and to your new home arriving in time for lunch. Later in the afternoon, explore in this famous bird watcher's paradise. The park is home to huge flocks of flamingos, Pelicans, Fish eagle, Goliath Heron among three of the big five and other species that inhabit the area and its surrounding.
1 Night Flamingo Hill Camp
Day 5, 6 & 7: Maasai Mara National Reserve
We leave after breakfast to Maasai Mara arriving in time for lunch. After a delicious meal, spend the early part of your afternoon enjoying your new home and later on go for game drive. You are now again in the wilderness and will spend most of your time game watching twice daily or on unlimited drives. During the greater migration huge herds of about two million wildebeests are encountered in the plains. The reserve offers fascinating game viewing all year round. Optional balloon safari, a visit to the local Masai village and nature walks are available at an extra cost.
3 Nights Matira Main Camp
Day 8: Mara - Nairobi
After breakfast, drive to Nairobi arriving in good time for lunch at Galleria Mall. Later on head out to visit the Giraffe center, Karen Blixen Museum and the Nairobi city. You will drive thereafter to your hotel which is outside the city for the night.
1 Night Maanzoni Lodge
Day 9 & 10: Amboseli National Park
Depart after breakfast to Amboseli arriving in time for lunch. The park is dominated by huge herds of Elephants, other herbivores, some carnivores and plenty of migratory and native wetlands and savannah birdlife. Kilimanjaro, the second highest mountain in the world is next door and an early rise will reward you with its best view. The area is dry due to fierce sun except in rainy season and animals wander along the swamps grazing and drinking. You will spend your time watching game on unlimited game drives.
2 Nights Amboseli Kibo Camp