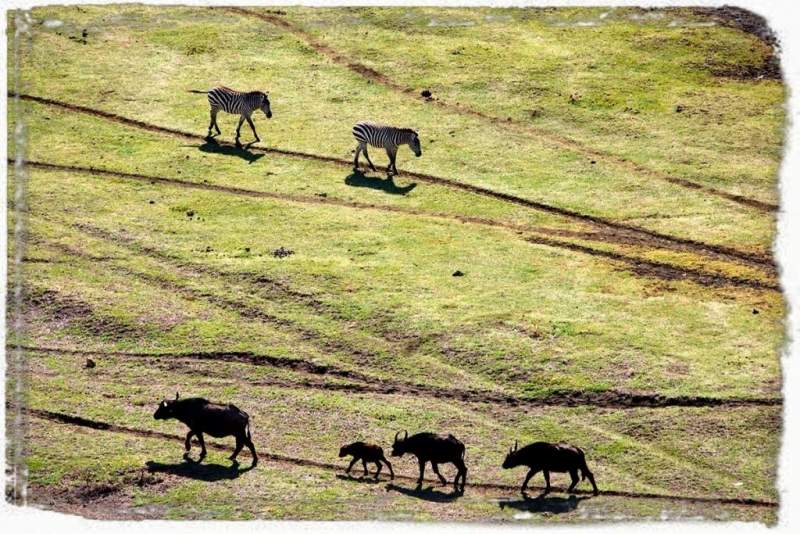 Day 1 & 2: Nairobi
On arrival at Jomo Kenyatta International Airport, you will be met by our representative and transferred to the hotel. In the morning, you will be briefed about your tour ahead. Later on, your day begins with a visit to the Elephants orphanage, Giraffe centre and a City tour when going back to the hotel. Spend the rest of the afternoon at your leisure
2 nights Fairview Hotel
Day 3 & 4: Amboseli National Park
After an early breakfast, you'll be transferred to Wilson airport for the flight to Amboseli. The flight offers a spectacular view of the highest mountain in Africa -Mt Kilimanjaro. You will be met by your Guide at the Airstrip and there after proceed to watch wildlife on your way to the lodge. At this time of the day, grazers roam around while feeding and heading to the water holes. For good spotting, look around for big herds of Elephants, wildebeests and zebras. The Park is also home to Lions, Cheetahs, Spotted Hyenas and Black backed Jackals among other carnivores and herbivores. Many species of savannah and wetland Birdlife inhabit the park and its surroundings. You will spend the rest of your time extending your wildlife exploration twice daily on game drive
2 nights Tortilis Camp
Day 5 - 7: Samburu National Reserve.
After breakfast you will be transferred to the airstrip for your flight to the next destination. Samburu Reserve is an extremely dry region with quite some rare Game and birdlife. On arrival at the airstrip, you will be met by your Guide and later extend your exploration with a short game drive en-route to your new home. You will spend the next three days exploring the Reserve while enjoying its beautiful game, birdlife and sceneries on game drive twice daily. Optional visit to the Samburu village can be arranged to learn more about the African culture at an extra cost
3 nights Larsens Camp
Day 8 - 10: Maasai Mara
Today after breakfast you will fly to the famous Maasai Mara National Reserve. You will be met at the Airstrip by your guide and later on drive around watching game on your way to the Camp. The rest of your days will be spent enjoying wildlife in the morning and evening. Maasai Mara is home to the Big Five; Elephants, Rhino, Buffaloes, Lions and Leopards. During the Greatest Migration, about two million wildebeests and antelopes are encountered in the plains. Game viewing is wonderful in the Reserve all year round. Balloon safaris and Nature walks can be organized to give you another feeling of the greatest wildlife spectacle at an extra cost
3 nights Entim Mara Camp
Day 11: Nairobi
Fly back to Nairobi on a scheduled flight. On arrival you will be transferred to the Hotel for lunch and day room. The city has good shopping facilities that you can visit. Later on in the evening, your guide will drive you to Jomo Kenyatta International Airport for your flight where your safari ends with us.
Dayrooms - Fairview Hotel